Fire at warehouse guts property worth Rs 50million
-
, Kathmandu
Feb 11, 2019-
A fire broke out at a warehouse in Bhaisapati-25, Lalitpur Metropolitan City on Monday, gutting property worth Rs50million, according to Metropolitan Police Range Lalitpur. However, there was no human casualty.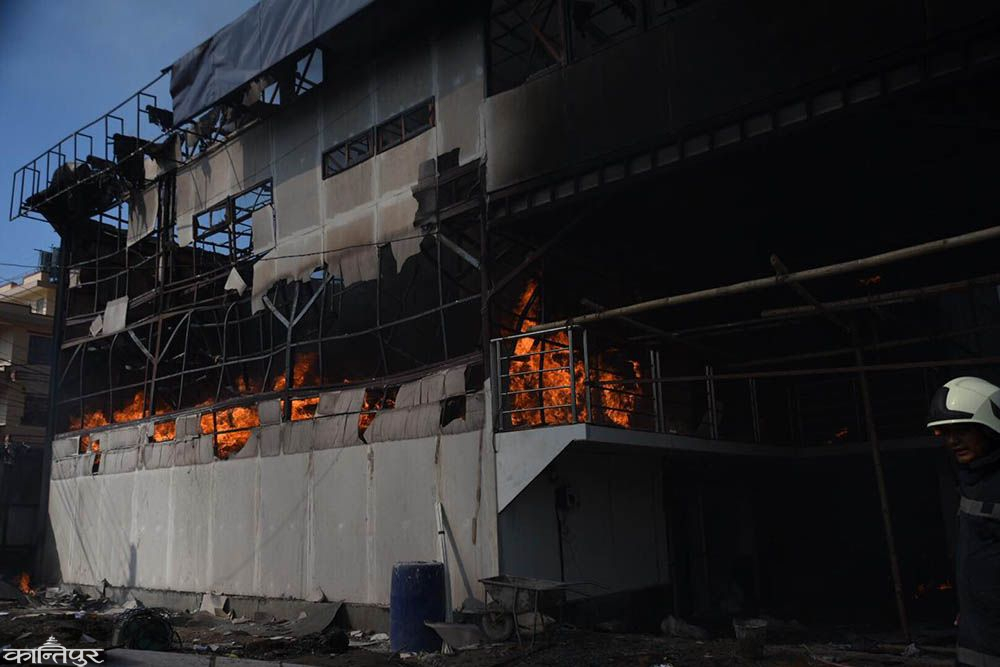 Deputy Superintendent of Police Apil Raj Bohara said the inferno that started at 1:10 pm has completely destroyed the two-story prefabricated building where carpets and mattresses were stored.
"The whole building was reduced to cinder," said Bohara. The fire was doused at 2:45 pm with the use of fire brigade and water tankers.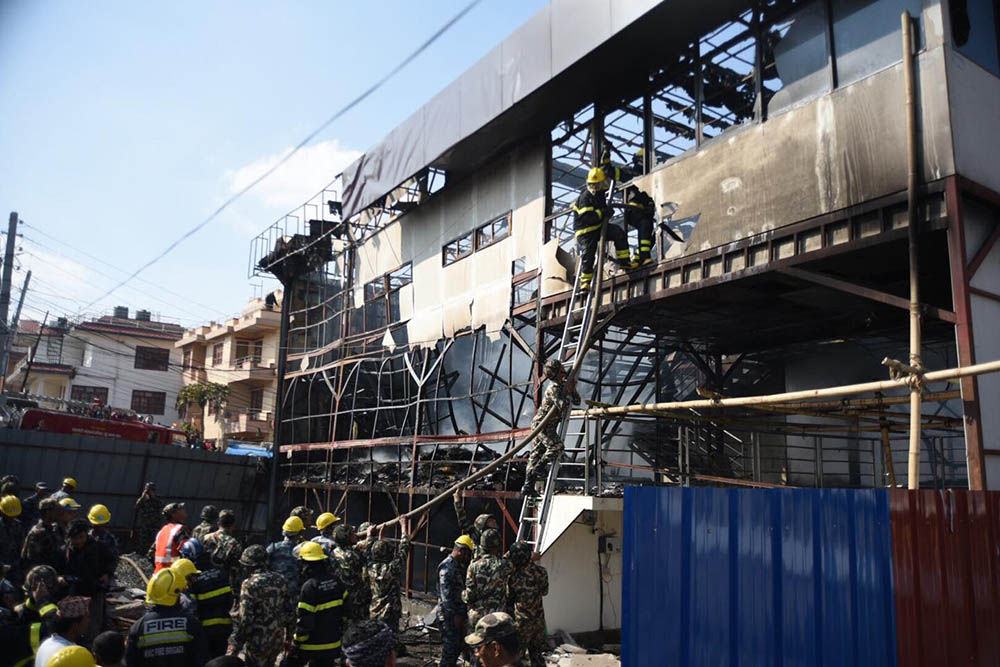 The warehouse was owned by thee persons: Shuvendra Joshi, Ankit, and Karmand Lohia. "I was in the market and just heard of fire break-out in our warehouse when I arrived, everything was burnt down," said one of the owners Shuvendra Joshi. "We were the sole supplier of Yeti Carpet in this area and the store was filled with interior decoration materials," said Joshi.
Around 16 people are employed at the storehouse, but only eight of them were at the workplace when the fire broke out. The workers said they are clueless about how the fire started.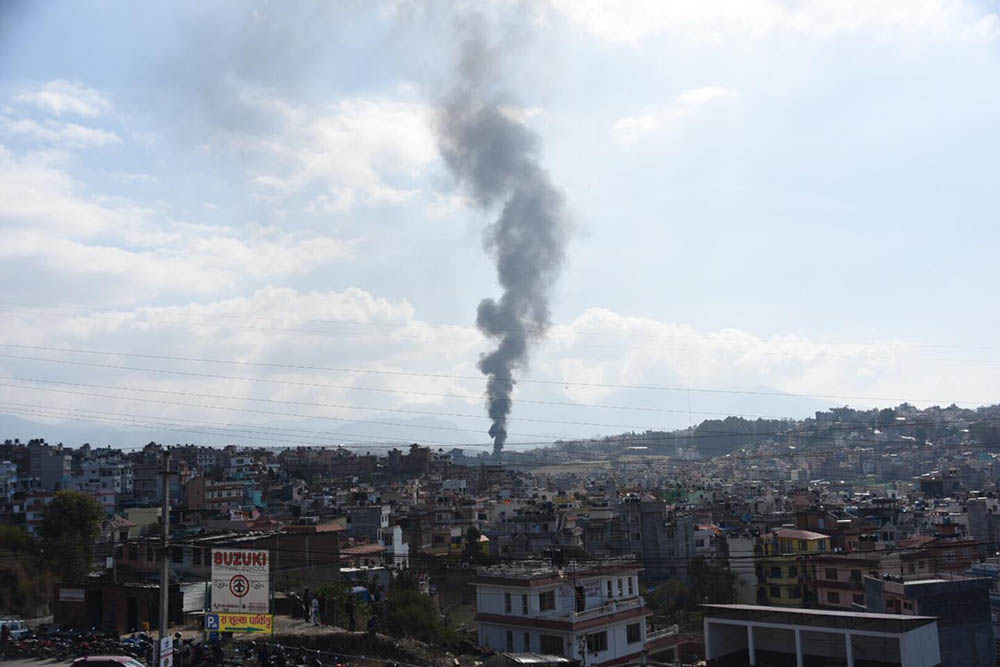 Published: 11-02-2019 16:08
Next Story