Westerly winds bring rain, chill in Kathmandu, surrounding hills witness snowfall
-
, Kathmandu
Jan 23, 2019-
Photos by: Kabin Adhikari
Various parts across the country witnessed rain with mountain region experiencing heavy snowfall due to the impact of westerly winds on Wednesday.
Kathmandu valley also has been experiencing moderate drizzle since Tuesday night.
Temperatures have dropped following the rain causing snowfall in the surrounding hills around the valley.
Snowfall has occurred in Chandragiri, Phulchoki, Daman, Nagarkot among other hills.
According to Meteorological Forcasting Division, the rains will continue through today.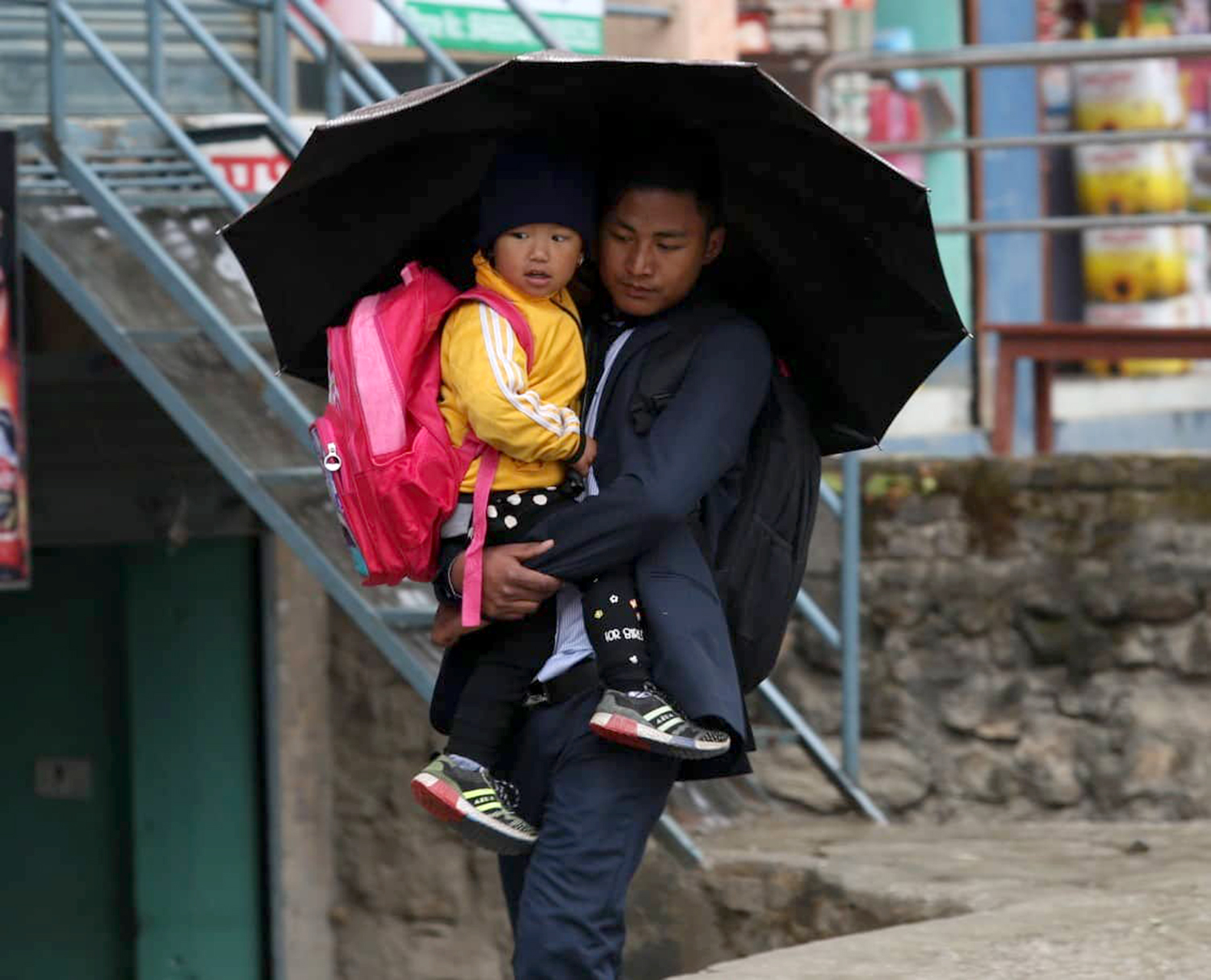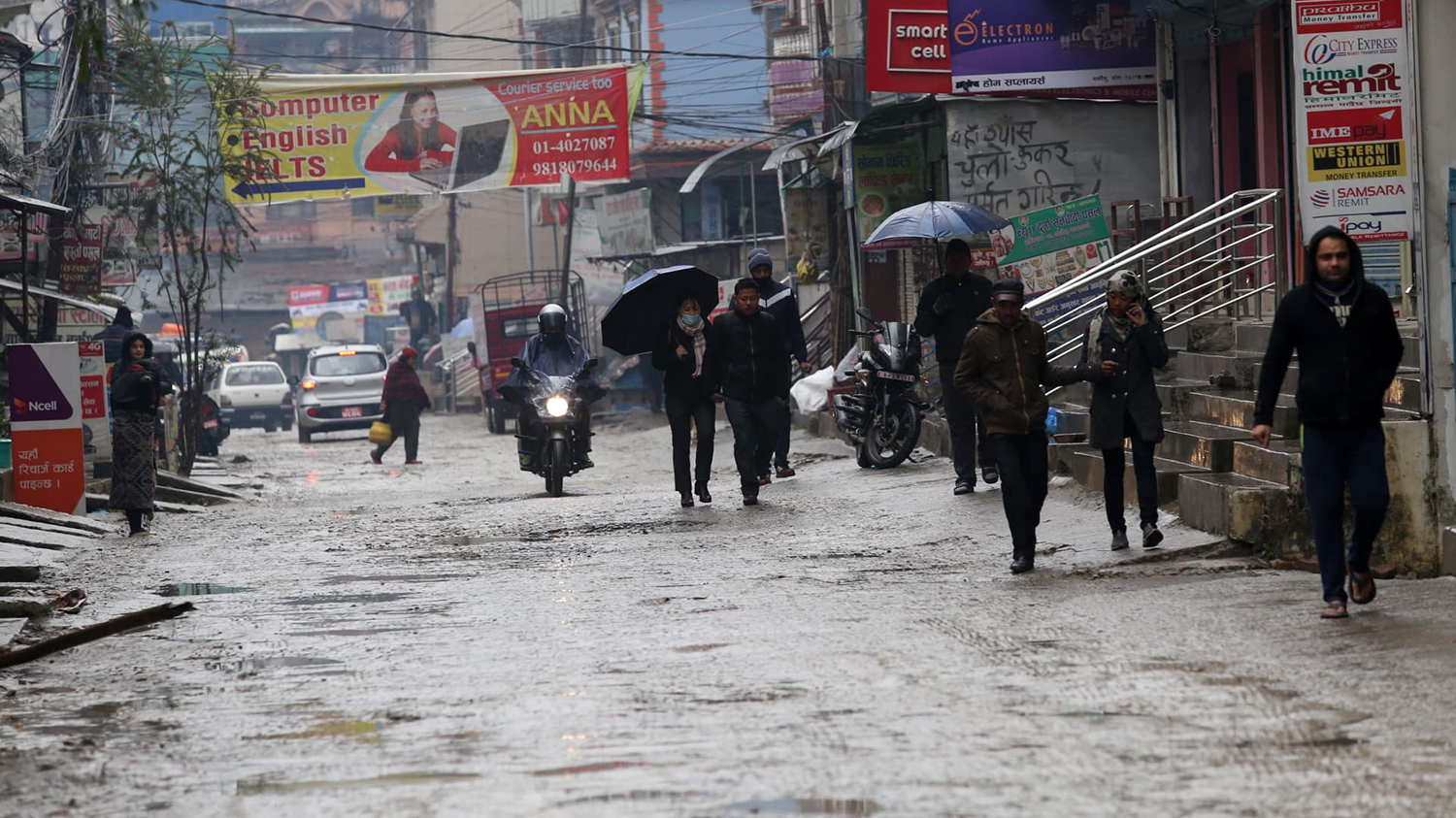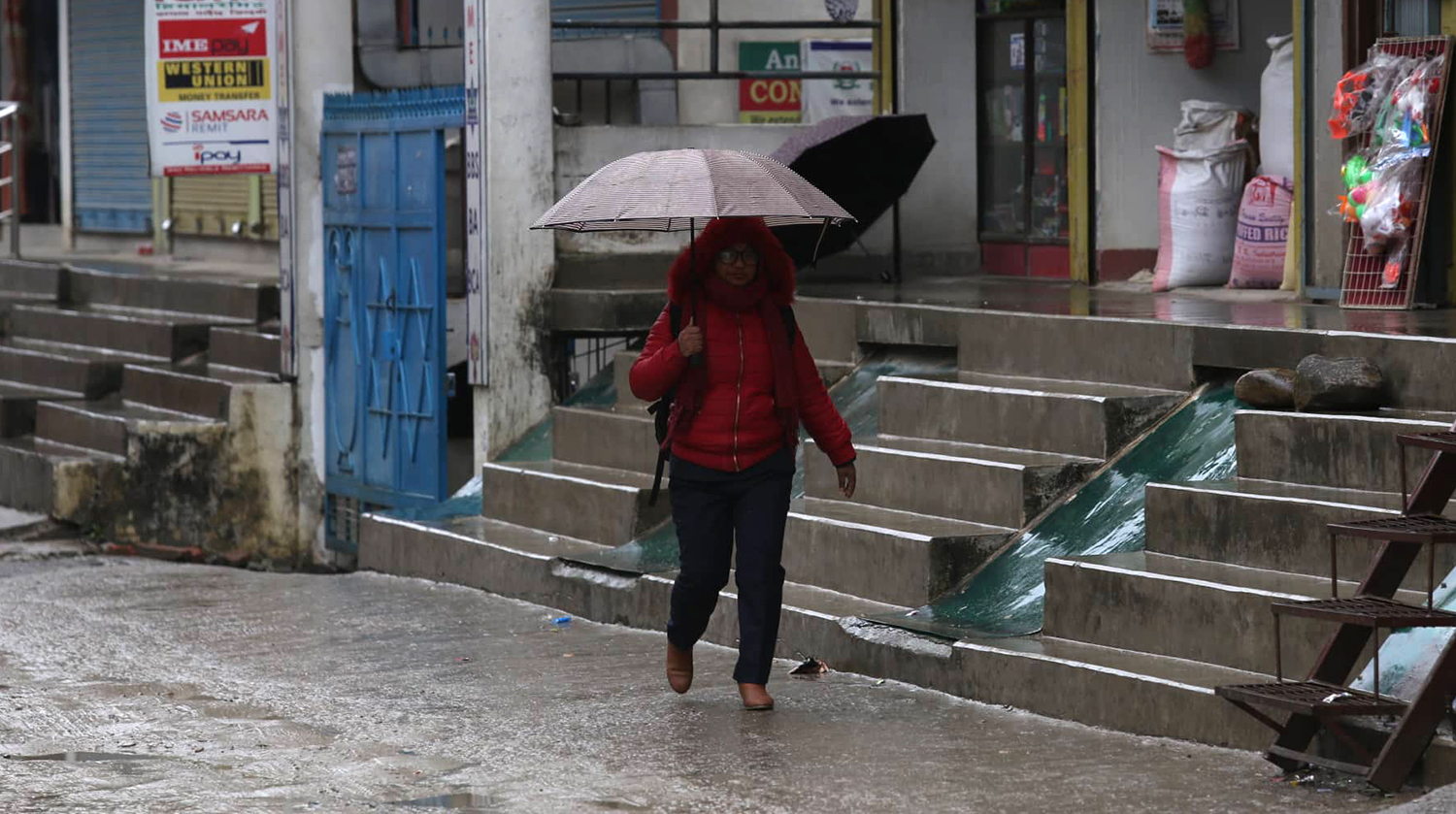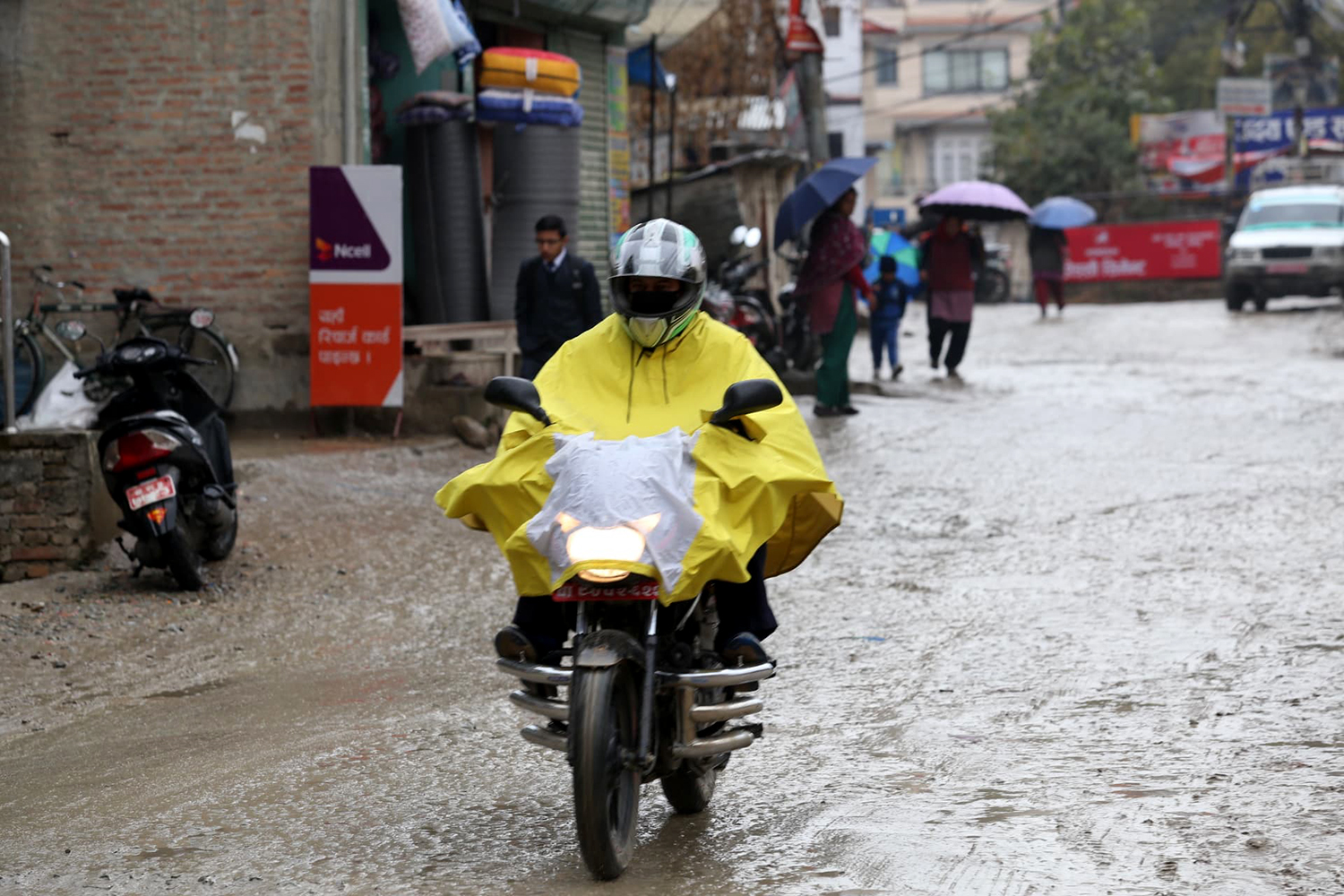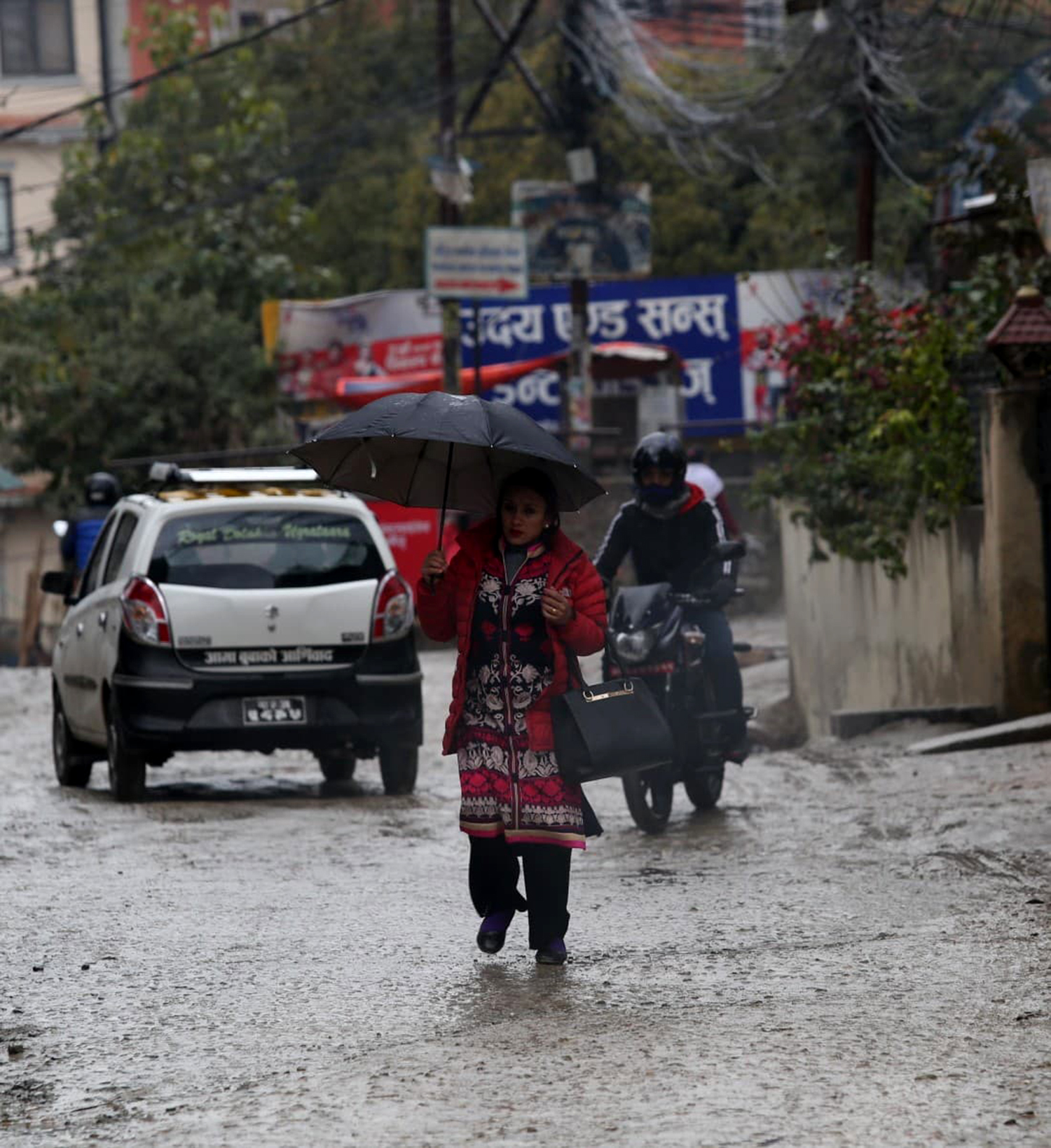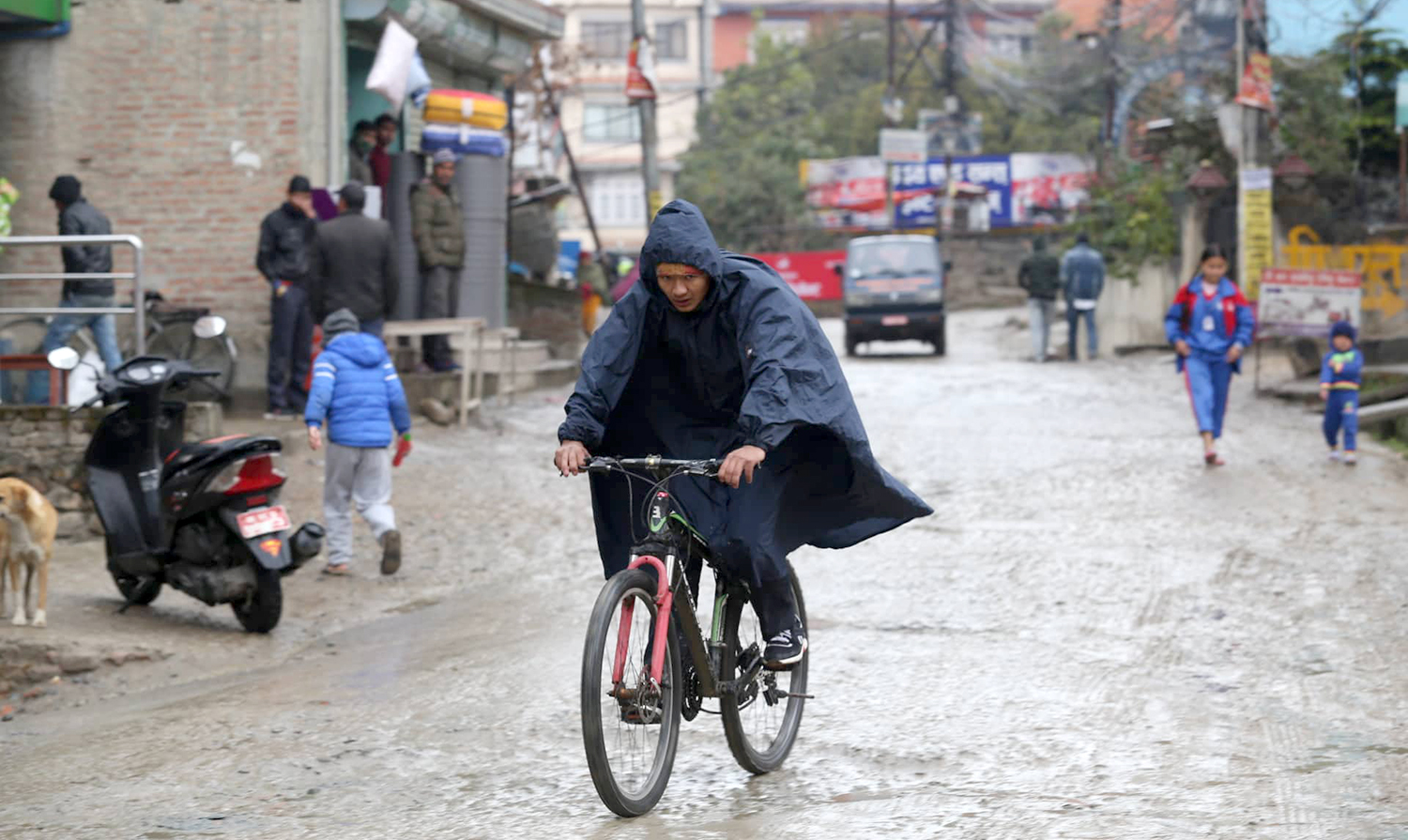 Published: 23-01-2019 12:32