Khokana, Bungamati locals protest against government's move to demolish historical settlements
-
, Kathmandu
Dec 20, 2018-
Residents of Khokana and Bungamati, traditional Newar settlements in Lalitpur district, staged a demonstration at Maitighar Mandala in the Capital on Thursday protesting against the government's move to take ahead the development project by demolishing their settlements that have cultural and religious importance.
The government is planning to construct the Kathmandu-Tarai Expressway encroaching the farmlands and heritage sites of Khokana and Bugamati.
Locals of two Newar settlements have been protesting against Kathmandu-Tarai Expressway project arguing that it would pose threats to their cultural and religious heritage sites, indigenous identity. They have also been saying that the compensation of the land the government has been offering was also insufficient.
Khokana has been the hotspot for five major development projects—expressway, Outer Ring Road, Bagamati Corridor, a Satellite City, and a high-tension transmission line.
Photos: Elite Joshi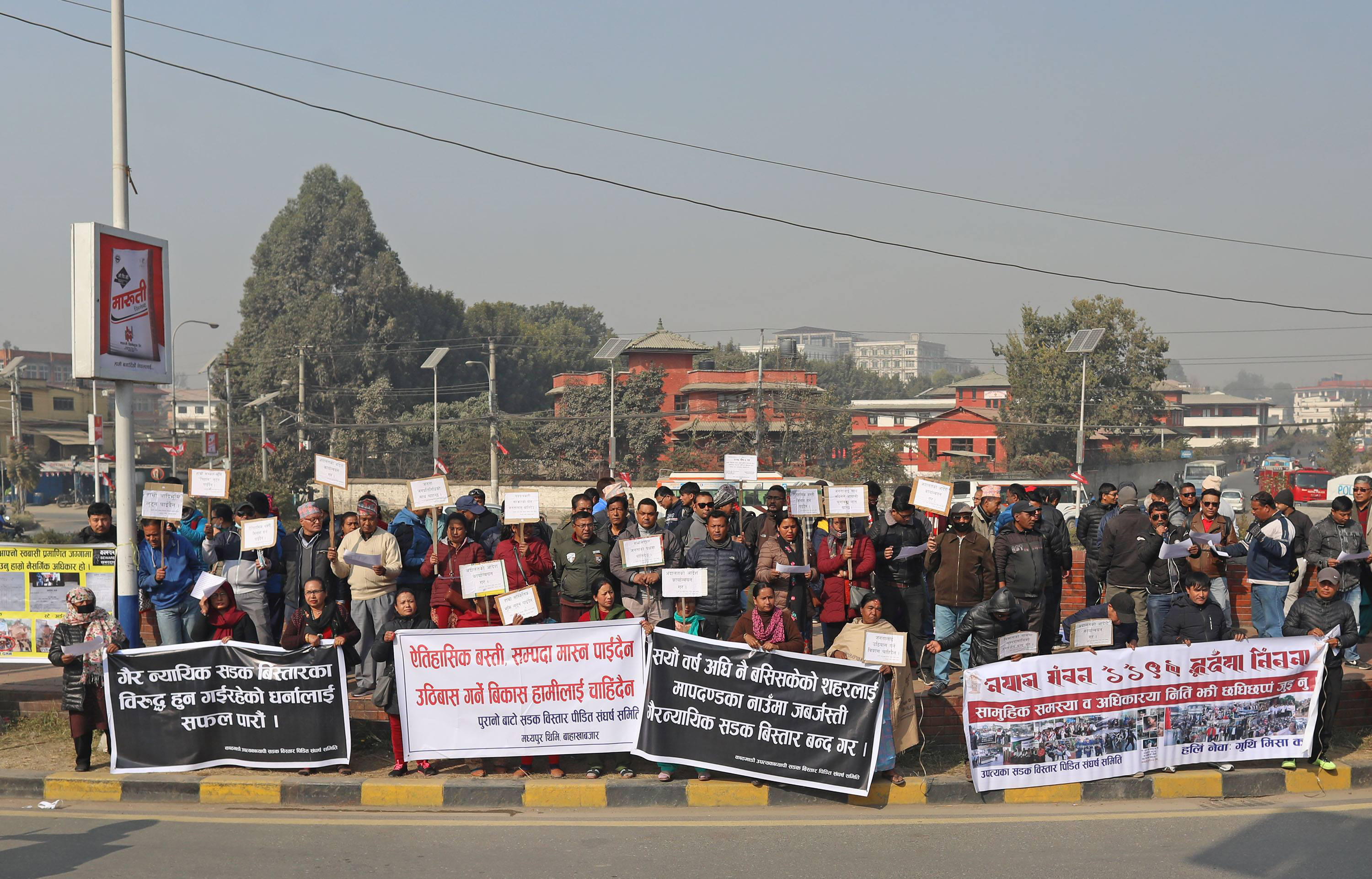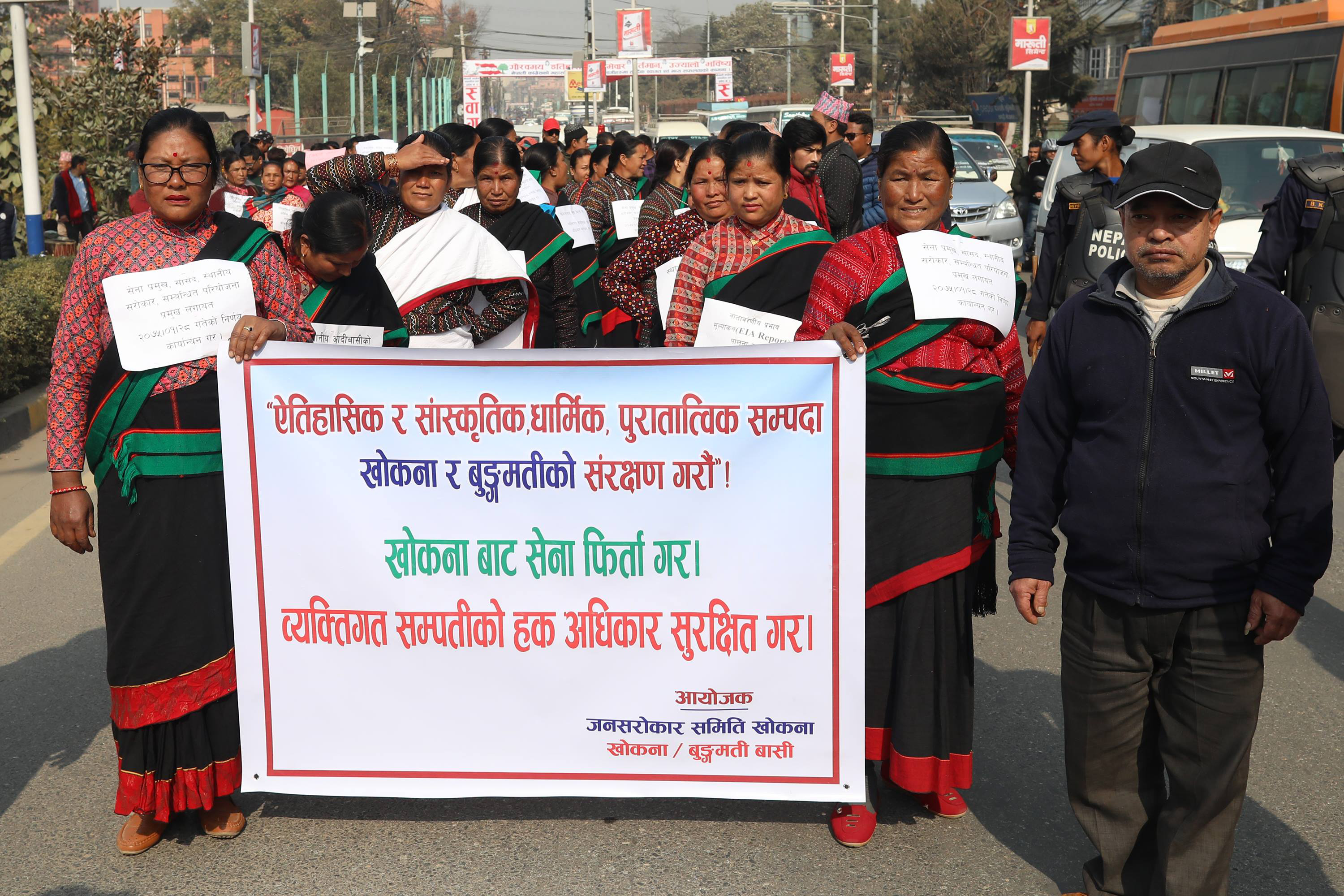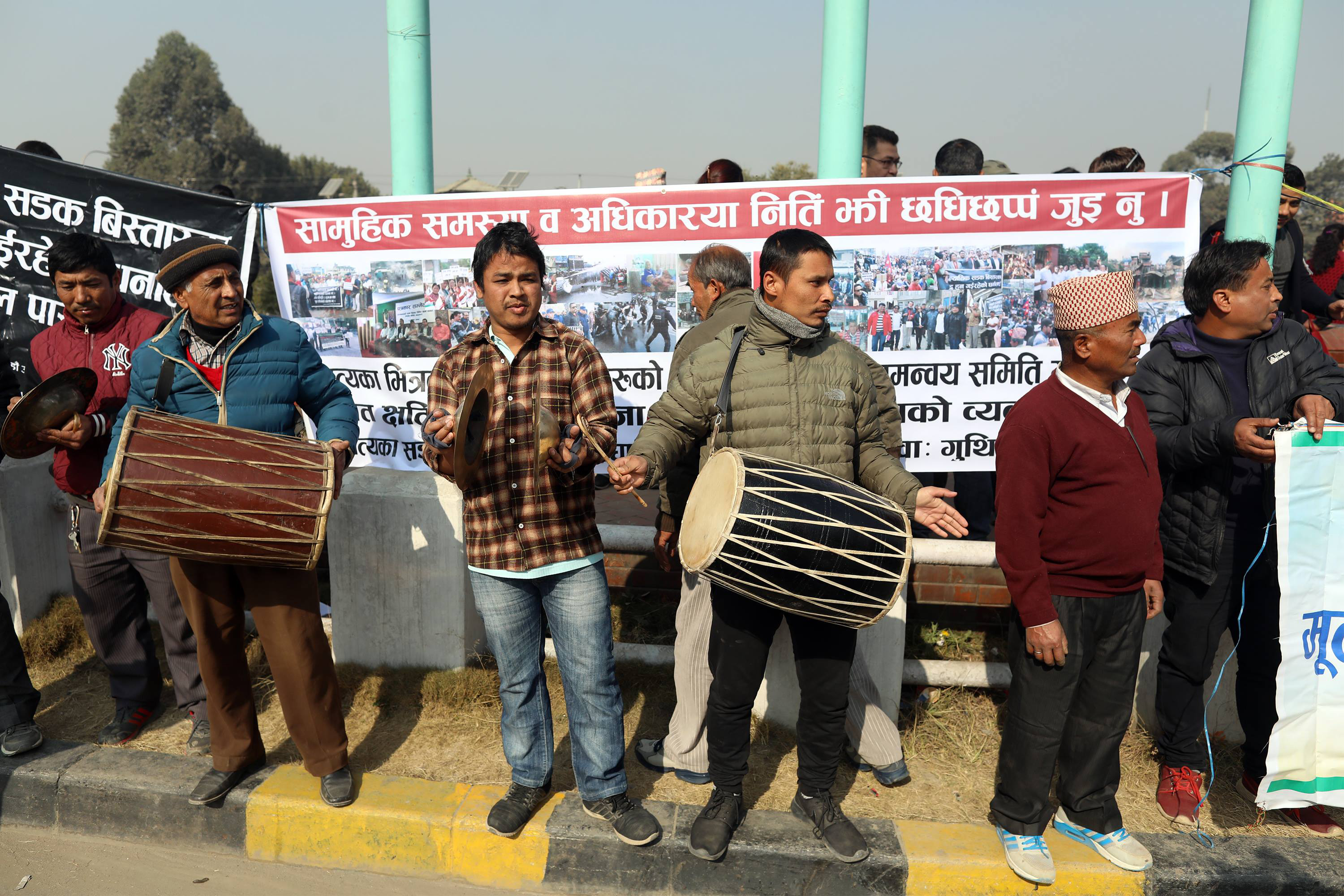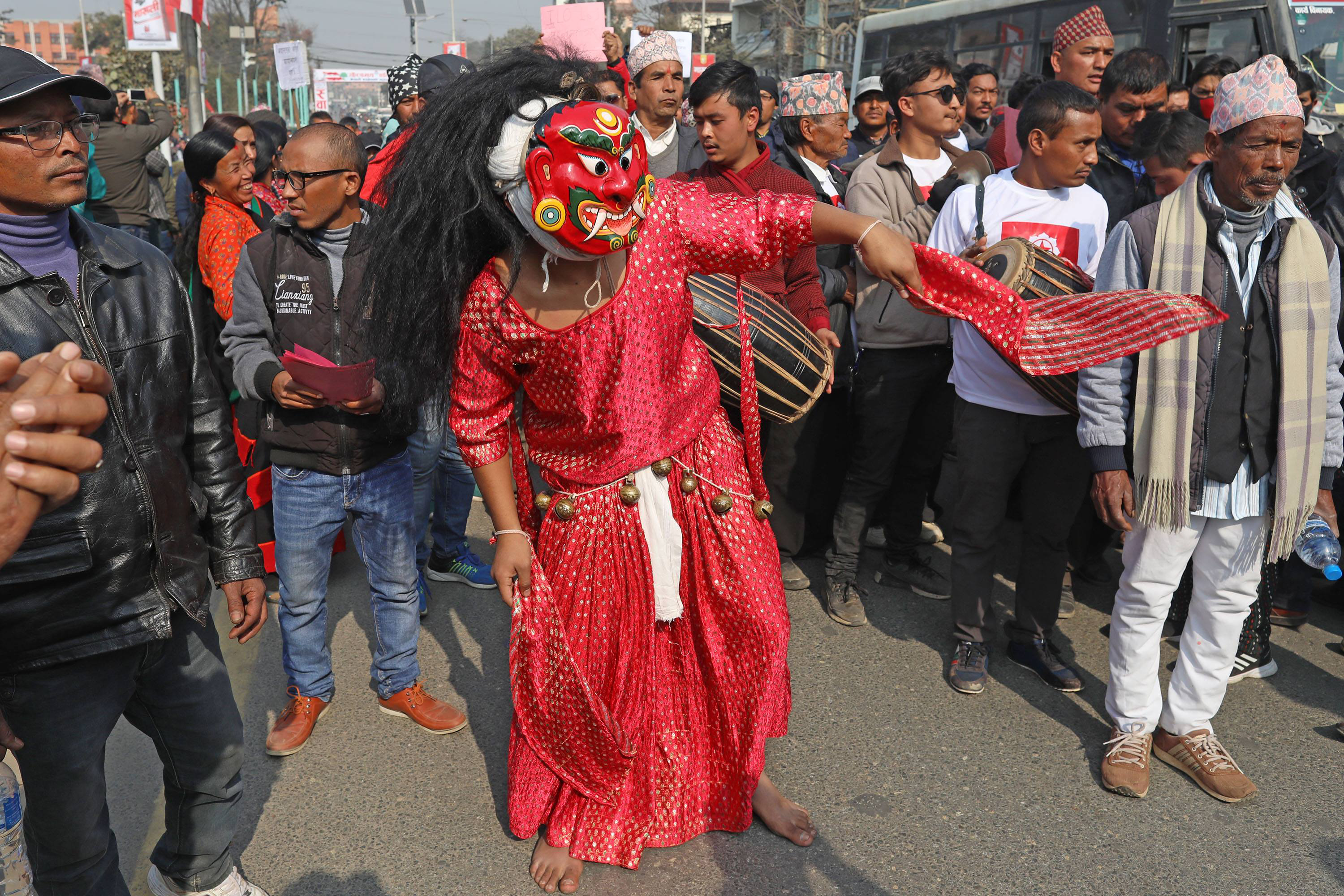 Published: 20-12-2018 17:06