Federal parliament members take oath
-
, Kathmandu
Mar 4, 2018-
Newly elected members of Federal Parliament took the oath of office on Sunday, three months after the elections were held.
Senior-most parliamentarian Mahantha Thakur administered the oath to the parliament members at Parliament Building in Naya-Baneshwor, Kathmandu. The lawmakers reached the parliament wearing traditional dresses of various ethnic groups.
Former Deputy Inspector General of Nepal Police Nawaraj Silwal, who is in the most wanted list of Nepal police for a document forgery case, also showed up for the oath taking ceremony. He came in the vehicle of CPN-UML leader Madahav Kumar Nepal.
Senior-most lawmaker Thakur took the oath from President Bidhya Devi Bhandari before administering oath other lawmakers. The second phase of federal parliament elections was held on December 7.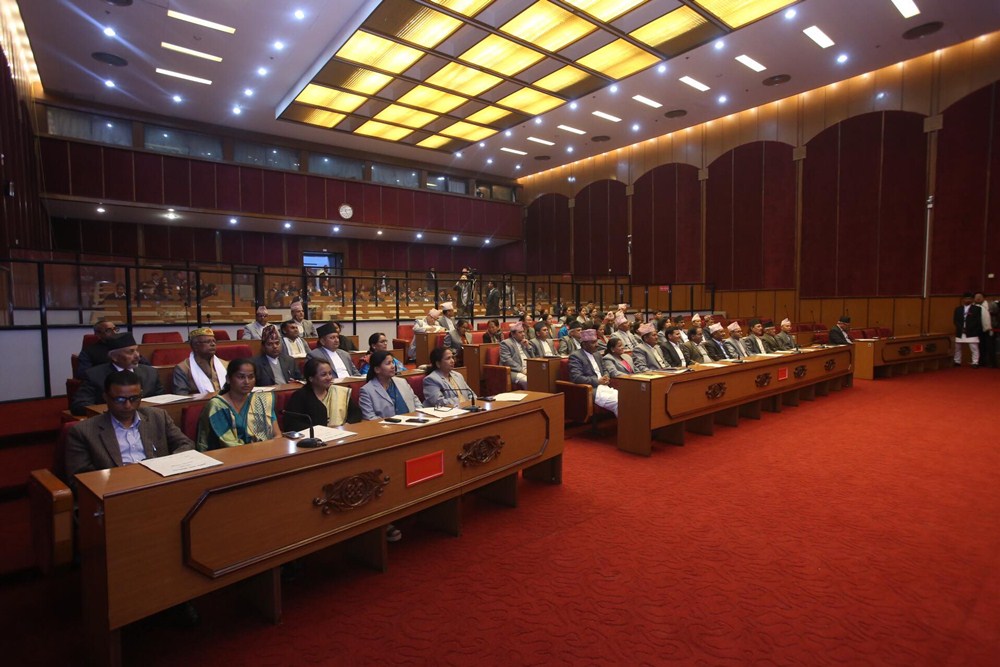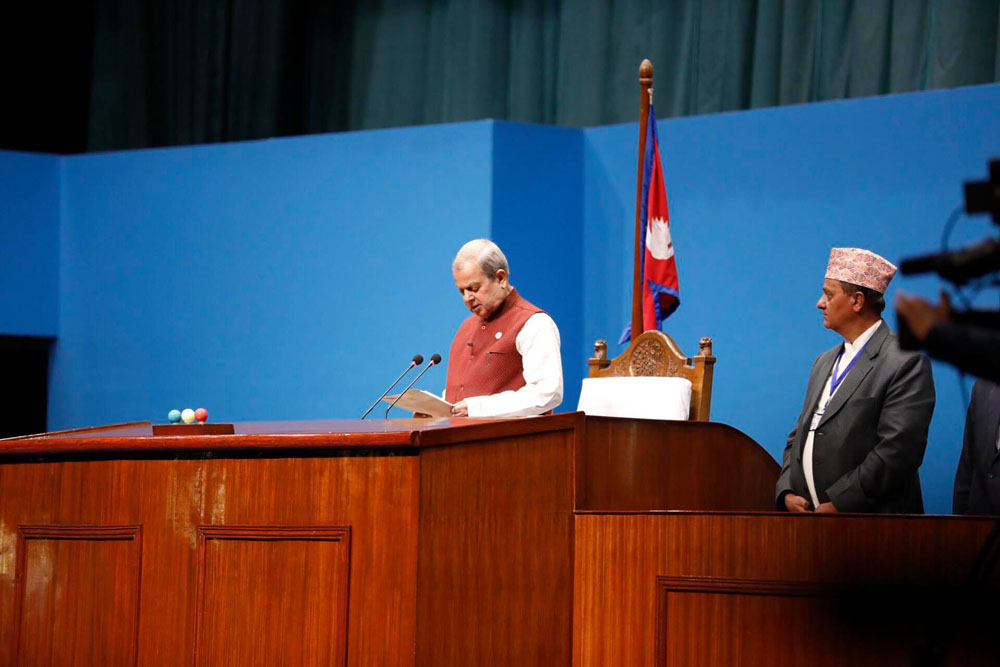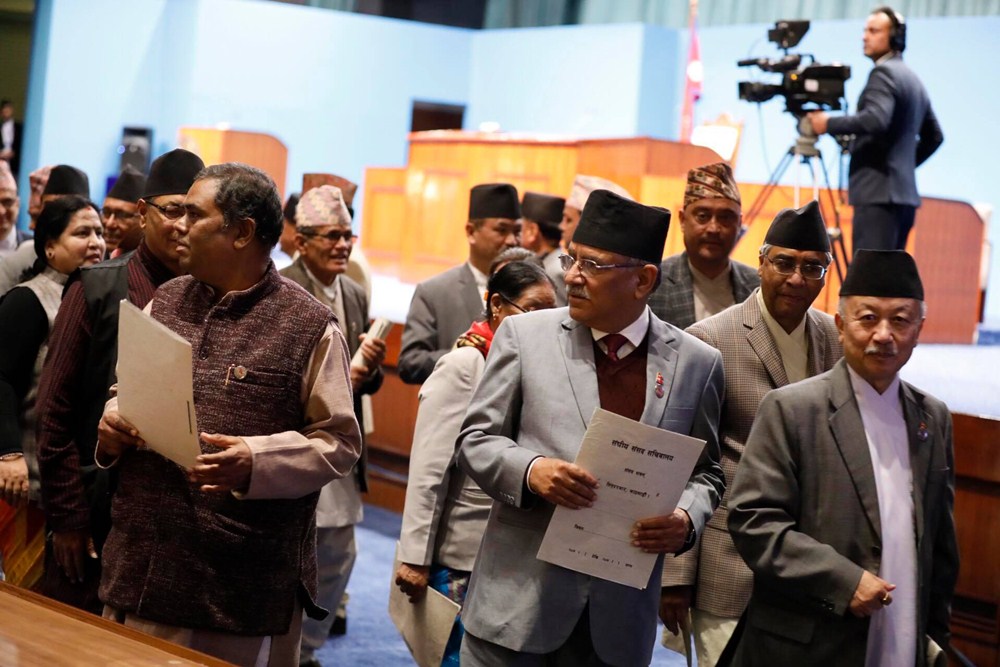 Published: 04-03-2018 17:27